For the first part of my life, In 1979 I was an electroplater in the Printed Circut board industry and worked in the imagery lab at a place called Summit Engineering in Bozeman Montana.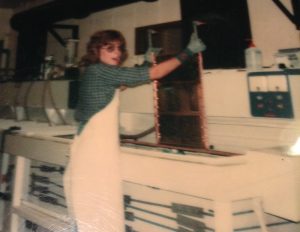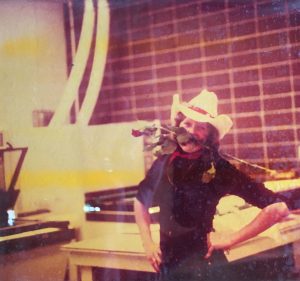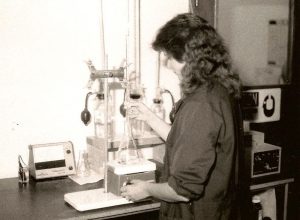 I worked my way up to the chemical analysis lab. One day my boss walked into the room and asked why I wasn't going to college I told him "I can not afford it". He set me up in a program through Summit they called "baby Engineers" I majored in Chemical Engineering at Montana State University, I married a Mechanical Engineer, had a son and moved to Seattle where I continued my education at Lake Washington Technical College, Bellevue Community College, and Pratt Fine Arts Center. I was a   Process Engineer and Quality Assurance Manager in the Circuit Board industry working with high tech avionics. In 1997 the wheels fell off of my life/marriage in Seattle and I moved back to Montana to raise my son close to my family. There worked for a Laser company that sent me to Montana State University again to study more electrical Engineering and I was happy to also work in the physics lab with lasers and fun optics. During this time I also studied web and graphic design with a company called Web Monkey.
In 2002 I met and started dating a glassblower in the Bitterroot Valley. Bill Grout, when he brought me to his little farm I completely fell in love with him, the Bitterroot Valley and blowing glass. I feel all the training I had in my past brought me to this place and in 2003 I left the corporate world for good and moved to the Bitterroot Valley to be with Bill and become a full-time artist.
Now we live on his farm overlooking the Bitterroot Mountains "We are science geeks to glassblowers" we both have technical backgrounds in the high tech avionics industry but left the corporate life to live their dream.
Bill became a full-time artist and started blowing glass in 1993. In 2016 I began incorporating metalworking, dragon attire, and Steampunk designs into our glass art. Our small farm includes orchards, an extensive garden with a greenhouse, Steampunk shop, Torch shop for torchwork glass blowing, Bills Man Cave equipped with an electronics wing and Brewhouse. Together we spread love and harmony, sharing this fantastic journey called life.